All in one retail platform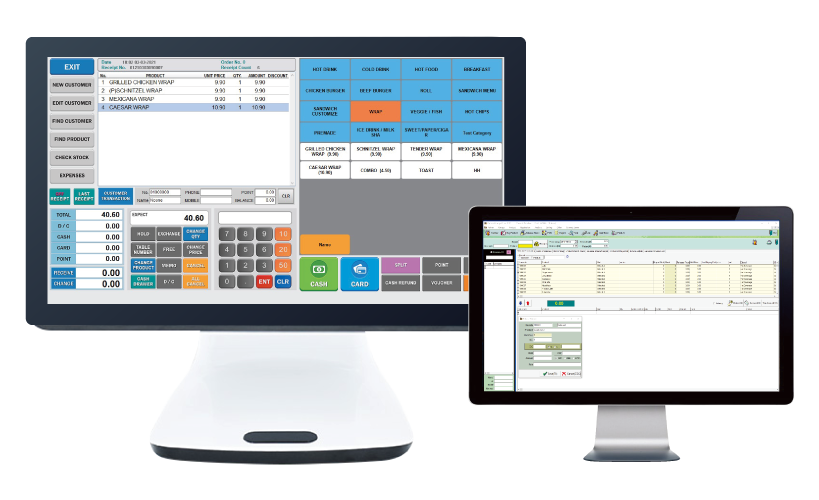 Sell in-store, pop-up stores and even online.
With all sales channels in one POS software
K-POS manages all aspects of your retail business.
Point 1
K-POS software works on any Android, PC
Point 2
It works offline so you can sell when itnernet is down
Point 3
It is reliable and faster compared to cloud POS
Point 4
Sell online with integrated eCommerce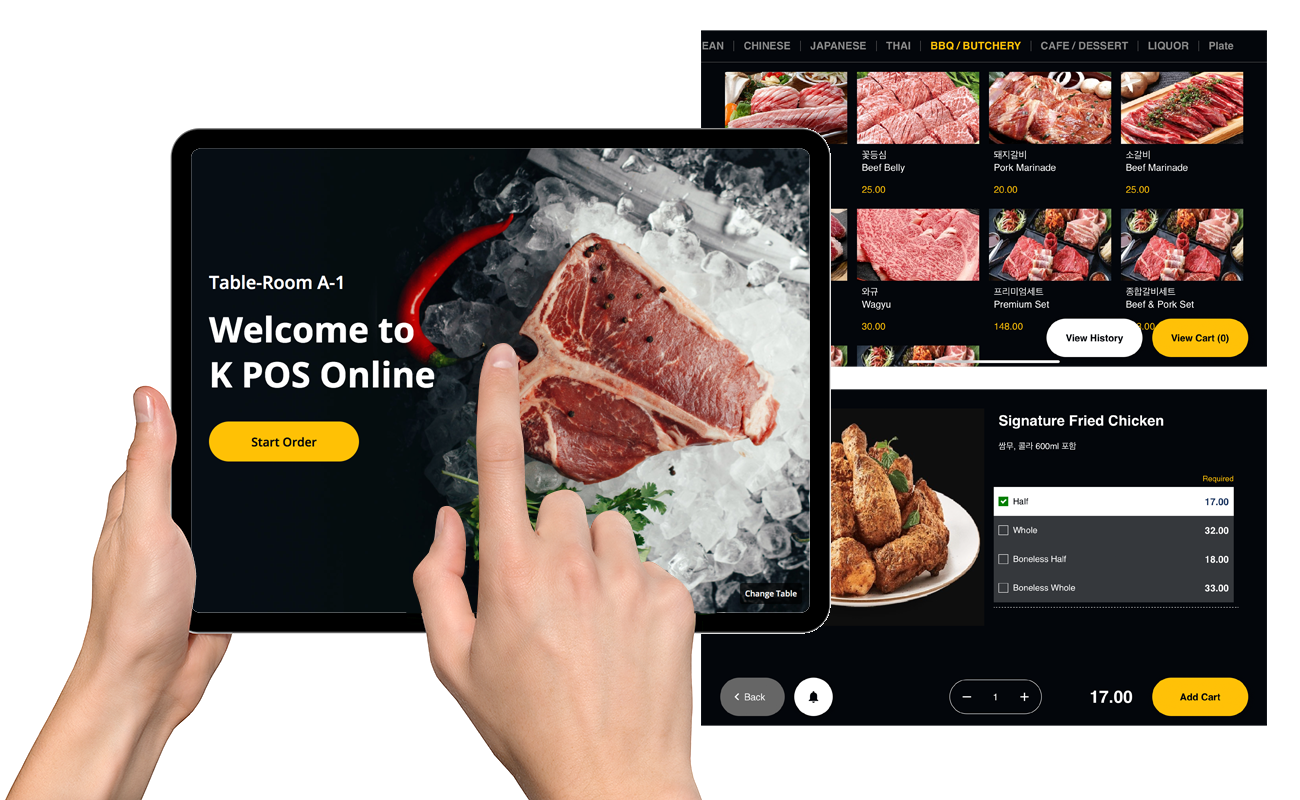 Tablet Order
Connect with POS.
Easy to use user friendly UI.
Easy to change table numbers.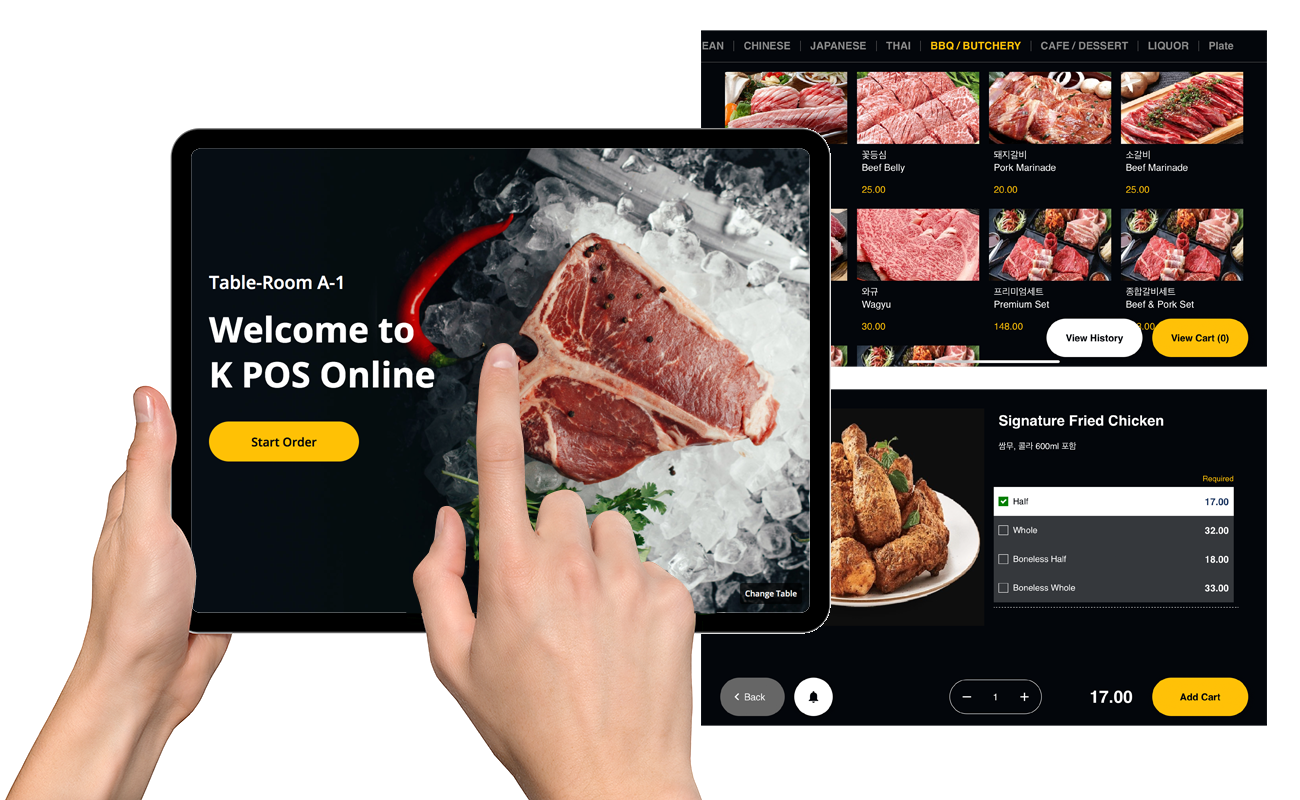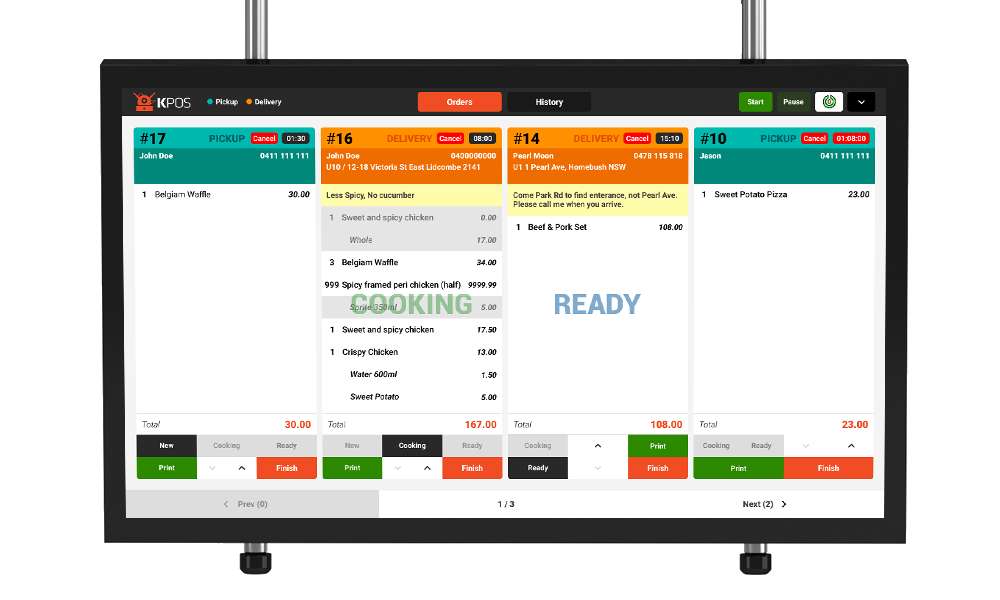 Kitchen Display
Improve communication with a direct line between front and back of house.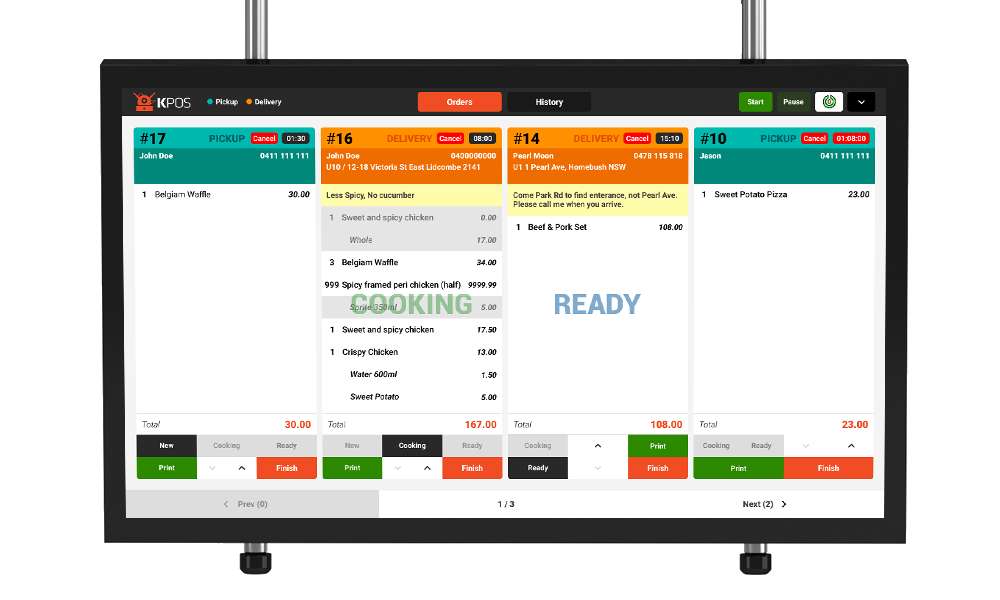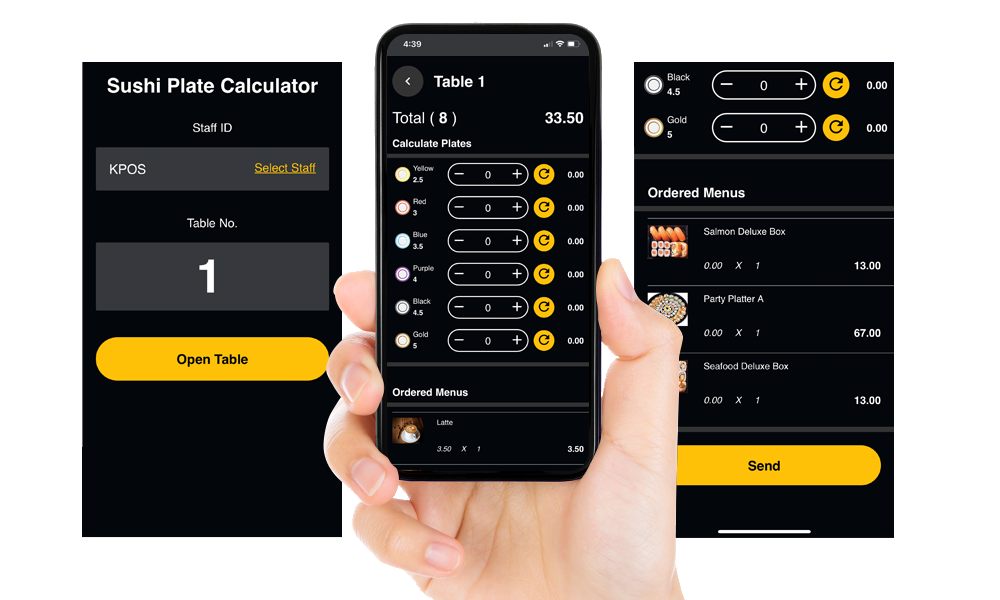 Sushi Plate Calculator
Check existing orders on app while you are calculating plates.
Digital based platform where you don't need paper anymore.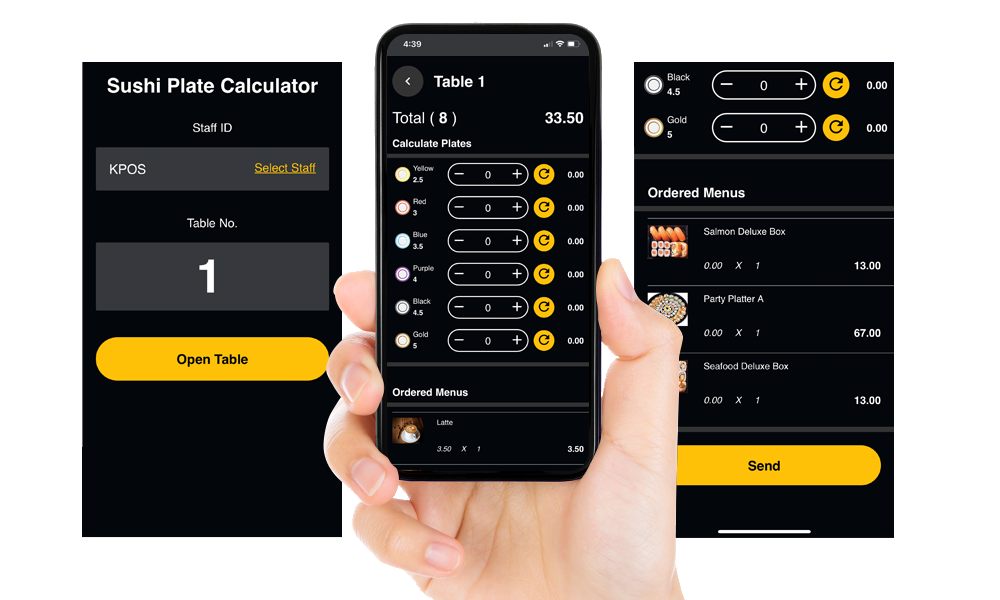 Our Clients
Our company offers customized programs. Any type of industry can be provided.